"Child victims frequently do not discover the relationship of their psychological injuries to the abuse until well into adulthood — usually during the course of psychological counseling or therapy. They may not even discover the fact of such abuse until they undergo such therapy."  
SOL – Statute of limitations…
"A statute of limitation is a law which forbids prosecutors from charging someone with a crime that was committed more than a specified number of years ago. The general purpose of statutes of limitation is to make sure convictions occur only upon evidence (physical or eyewitness) that has not deteriorated with time. After the period of the statute has run, the criminal is essentially free." More here:
Very disturbing…
"While statutes vary according to the policy objectives of each state, one common feature is that the severity of the crime generally differs in relation to the age of the child. Statutory rape laws, for example, create strict liability for offenders who have sexual intercourse with a child who has not reached the age of consent. The age of consent for states varies from ten to eighteen years of age, therefore, consent is not a defense to statutory rape. For offenders to be liable, it is also not required that they had knowledge of the child's age when they committed the crime." Sexual offenses against children by state view here:
The opinion of this non-attorney is…
Seems to me, there are numerous laws in this country that might serve us all better if they were federal laws as opposed to state laws… the point being, if a particular law, equally serves every person in every state, throughout the country, all would benefit. One federal law, instead of 50 variations. For example, take Drunk Driving laws. If someone kills or injures someone with an automobile… injured is injured or worse, dead is dead. 50 states, multiple laws, but dead. One Federal law might make prosecution and punishment more simple and just.
How about Divorce Laws? A deadbeat dad or a deadbeat mom, can often avoid paying child support, by moving from state-to-state to avoid their responsibilities… it doesn't seem just. And the parent in pursuit of the short-changing parent is often stuck with paying their attorney to pursue the guilty party. Neither case seems fair or just. One law, for all people, and all states, might produce better and more just results.
Now because I'm not an attorney, and not well versed in all the laws in all the states, I'm quite sure there are many out there who would criticize, and/or offer numerous examples of the illogic of my logic… so lets bring the topic into a "frequently in the news" perspective which I find particularly offensive- Sexual Child Abuse, often committed by those most trusted by the victim and their parents: Doctors, Coaches and Priests.
Since September, at least 95 women and girls have said former MSU doctor Larry Nassar sexually assaulted them as early as 1992. At least seven women now say they raised concerns about Nassar starting in the late 1990. Matt Mencarini/Lansing State Journal (Photo: Julia Nagy/Lansing State Journal)
Doctors, and Coaches and Priests… OH MY!!
In so many instances, young children have been sexually abused at such an early age that many aren't even aware they have been abused. Still others aren't prepared to express or expose the abuse for years, after the actual act.
Matt Mencarini, of The Lansing State Journal, writes- "Former Michigan State University,  Doctor Larry Nassar is  being sued by more than 115 women and girls going back to 1992″- You can read Mr. Mencarini's July 08, 2017 article here:
With regard to USA Gymnastics, in August of 2016, three writers from the INDYSTAR Newspaper wrote an article titled- "Sexual predators left off list of banned USA Gymnastics coaches." The article covered  relevant topics from the very incomplete list of those sexual predators up to and including information on how to protect your child from sexual predators. Read about child abuse safety here: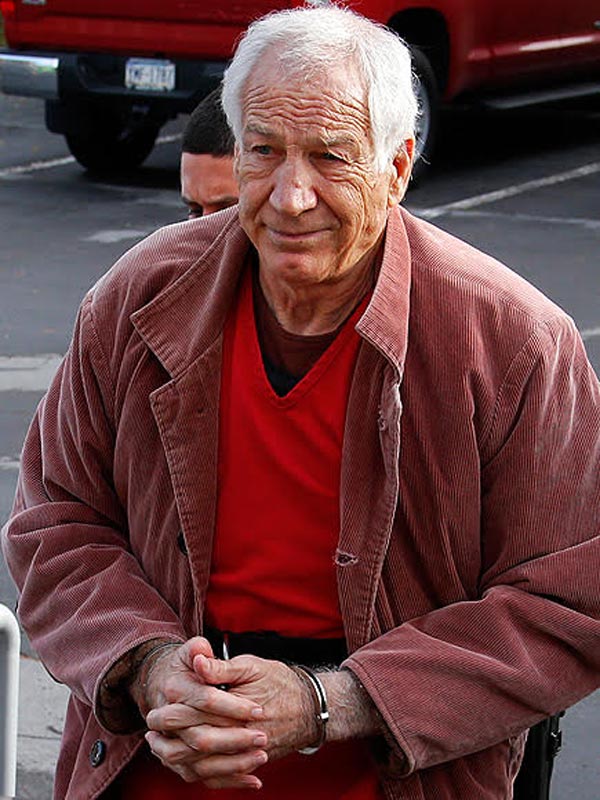 The Penn State child sex abuse scandal was an incident in which Jerry Sandusky, a former assistant football coach for the Penn State Nittany Lions, was charged and convicted of multiple  counts of sexual abuse of children. (GENE J. PUSKAR/AP)
The Penn State Child Sex Abuse Scandal is only one example of hundreds if not thousands of examples of similar stories to once again bring attention to those who abuse the trust they are granted with their positions. You can pick your "Sandusky, Penn State Story," here: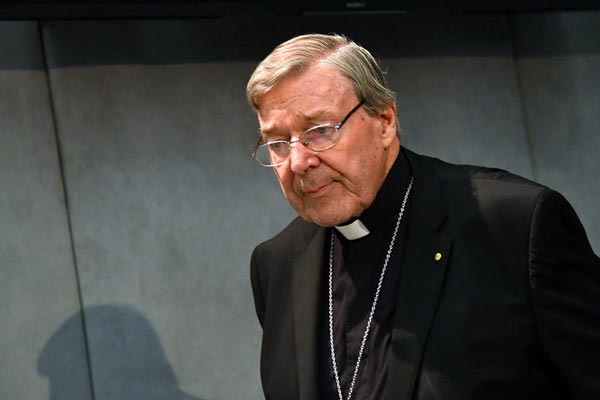 Australian Cardinal George Pell after making a statement at the Holy See Press Office at the Vatican on Thursday. (Credit Alberto Pizzoli/Agence France-Presse – Getty images.)
Lastly, and it seems forever, the never ending scandal of Pedophile Priests… "Australian Cardinal and Aide to Pope Is Charged With Sexual Assault… Sydney, Australia,  senior Roman Catholic prelate, and one of the Pope's top advisers, has been charged with sexual assault, the police in the Australian state of Victoria said on Thursday." This is only the most recent of many similar cases it's difficult to really comprehend. But wait until next week… there will be others… There always are. Pope's top aide story here:
The bottom line…
In 2003, The Boston Globe won the Pulitzer Prize in Public Service for the outstanding investigative reporting by the paper's SPOTLIGHT  Unit: "For its courageous, comprehensive coverage of sexual abuse by priests, an effort that pierced secrecy, stirred local, national and international reaction and produced changes in the Roman Catholic Church." The winning works by the Globe can be read here:
The movie SPOTLIGHT  was released in November 2015 and won two Academy Awards in February 2016, for Best Picture and Best Original Screenplay. I have found the movie and the overall story upsetting, gut-wrenching, and one of the finest movies I have ever seen. I strongly urge you to see it if you haven't.
Unfortunately, it seems very little changes… So now I'm thinking that all cases of rape, and other sexual abuse crimes should all fall under a "No Statute of Limitation," federal enforcement program. And that little idea can be passed on to Mr. Cosby…
Peace. I am Bob Danon, and integrity does matter.
You will find The Brokennews NeWerd Dictionary by clicking here:
For future reference: The Congressional Switchboard: Let your voice be heard…
Call your Representative or Senator- 202-224-3121